When LaShauna Austria founded Kindred Seedlings Farm in Burlington, she wanted to do something more than simply raise herbs and vegetables. Drawing upon her experience as a community organizer and ordained minister, Austria set out to build an inclusive food and farming community that encourages everyone to participate. 
A Small Start 
LaShauna Austria first became interested in growing herbs while working as the manager of the Carrboro Farmer's Market. The position allowed her to meet several farmers who were more than happy to share their knowledge. Inspired and encouraged by these accomplished growers, Austria decided to try composting and raising seedlings at her suburban home.  
"I started it in my dining room, growing little seedlings on the dining room table. My husband said, 'I cannot believe you have brought that amount of dirt into our house'" Austria recalls. "I found that you can grow a lot of food on a little bit of land. You don't have to have tons of land." 
Buoyed by early success, Austria expanded her efforts. She experimented with different types of edibles and tried a variety of growing media and planting methods, ranging from containers to raised beds. Before long, Austria was producing enough seedlings to sell at farmer's markets.  
Raising Awareness 
As Austria's farming skills grew, so did her awareness of the broader agricultural community. While everyone was incredibly warm and welcoming to her at the farmer's markets, something was missing—other minority farmers. The lack of African-American farmers and shoppers at the farmer's markets puzzled her.  
"Hardly anybody that looks like me was shopping at the market. I wanted to know why," Austria says. "I wanted to know why I don't see folks who look like me growing food. And I wanted to know why I don't see folks who look like me shopping at the market." 
She soon received several insights thanks to a group of Elon University students. Austria initially reached out to the university for help with her upstart business. In addition to creating a business plan and marketing tools, the students conducted research on minority farming and land ownership. They compiled their findings in a fact sheet that Austria began to hand out to her customers at the markets.  
"My love for food and my passion for food turned into a way of activism for me. It's thinking about food and who's a part of food conversation. Who's left out of food conversation? Who are the folks who are hungry and don't have food? All of those things started to inform me in a different way and kind of fueled compassion within me to think about what's really going on with food," Austria says. "Kindred Seedlings started based on my passion, and my desire to see more people that look like me, representing food, growing food, talking about food." 
Building a Farm 
Eventually, Austria decided to bolster her backyard operation by seeking an official farm designation. However, she wasn't certain if her quarter-acre suburban lot would meet the government's stringent requirements. It turns out, the small size was not a problem. The US Department of Agriculture issued her a farm ID number and Kindred Seedlings became Kindred Seedlings Farm.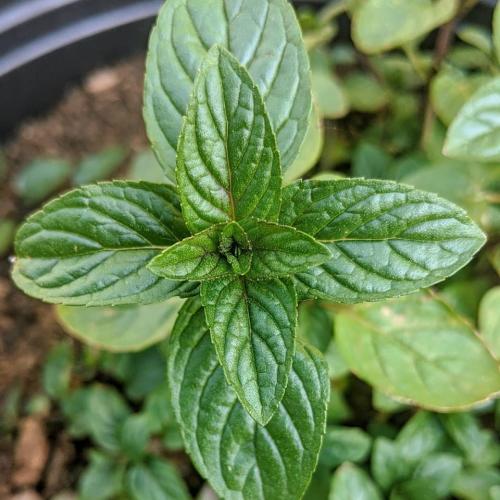 Last year, Austria and her husband purchased a former farm in the Saxapahaw area, which will eventually become the home of Kindred Seedlings Farm. Her plans to transition to the 20-acre property are temporarily on hold due to COVID-19. However, Austria is hopeful that they will be able to make the move in 2021.  
For now, LaShauna Austria's backyard remains filled with a variety of aromatic seedlings, including spearmint, sage, parsley and lavender, as well as potatoes and other vegetables. She sells her seedlings and herbal tea blends online and at the farmer's markets that have remained open during the pandemic. Most importantly, Austria continues to invite everyone to participate in the conversation.  
You can learn more about Kindred Seedlings Farm at Facebook.com/kindredseedlings.  
---
MEET MORE WOMEN OF THE YEAR
At Home in Alamance with an Award-Winning Winemaker
Replenishing the Land at Reverence Farms
Growing the Guest Experience at TerraStay Farm
Graham's Forgotten Road Ales is One Brewery You Won't Forget
Grit and Grace Mixes Art with Edgy Fashion in Downtown Mebane
GeGe The Neighbor Cupcakery Sweetens Up Downtown Burlington
Haw River Ballroom: Bringing Music and Events to Saxapahaw
Owl and Rabbit Gallery Brightens Burlington with Whimsical Art and Gifts