The Town of Elon is home to Elon University, named one of the most beautiful colleges in the country by the Princeton Review college guide. Stroll the campus and enjoy stunning architecture and grounds designed as a botanical garden. Elon University is a selective, mid-sized private university with nearly 7,000 students from around the world. Elon is renowned as a national model for engaged and experiential learning. The curriculum is grounded in the traditional liberal arts and sciences and complemented by nationally accredited professional and graduate programs. U.S. News & World Report ranks Elon the #1 Southern master's-level university. Princeton Review ranks Elon's MBA program the nation's #4 "best administered" program.
Plan to stay on campus at The Inn at Elon—a new 4-star, 80-room boutique hotel located within the botanical gardens of Elon University. Enjoy refined American fare with a relaxed Southern twist at The Mark at Elon, a new restaurant and lounge located inside The Inn at Elon. The Acorn Inn is another excellent choice for accommodations, this cozy twelve-suite luxury Inn offers a complimentary wine tasting daily.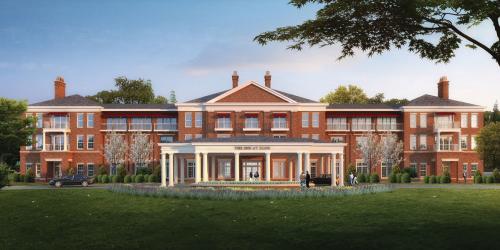 After touring the campus, head downtown Elon. If you are looking for fresh, flavorful food made from scratch, the Root Trackside is an excellent choice with patio or indoor seating. For the perfect fusion taco, head to Tanget Eat + Bar which offers creative favorites like the chicken and waffle tacos or fried green tomato taco. The menu changes often, with new tacos featured, so you can check back often and try something new. For a sweet treat, Smitty's Homemade Ice Cream is the perfect dessert. 
The Fat Frogge and Grille is around the corner from downtown and a great place to go and check out live music. Stop by for the concert and enjoy the menu with plenty of tasty burgers to choose from as well as wraps, salads and housemade chips and nachos. 
When you need a pick-me-up, there are several excellent coffee shops in Elon to choose from. Check out The Oak House, a coffee shop and wine bar with craft beer and artisan fare.  The Acorn Coffee Shop is cozy and perfect for taking a break for a cup of tea or coffee. You can also take your coffee to go and browse some of the downtown shops. Simply Oak Boutique has candles, clothes, jewelry and more. If you are looking for antiques and vintage finds stop by the Little Red Barn Lamps and Antiques. 
When you need to get out in nature, Elon has several community parks to choose from. Beth Schmit Park is a great place to take the kids with a large playground area as well as walking trails. Next door is the K-9 Corner Dog Park where you can let your dog run free and play. The Elon-Burlington Greenway is a scenic 3.6 mile long greenway connected Elon with Downtown Burlington. Walk, run or bike along the greenway and enjoy the outdoors.
See more exciting things to do and see in Elon here.
Alamance County
Highlights