Seward Johnson's Embracing Peace is on display at Alamance Arts through Spring of 2021. This stunning 25 foot tall statue has received national acclaim.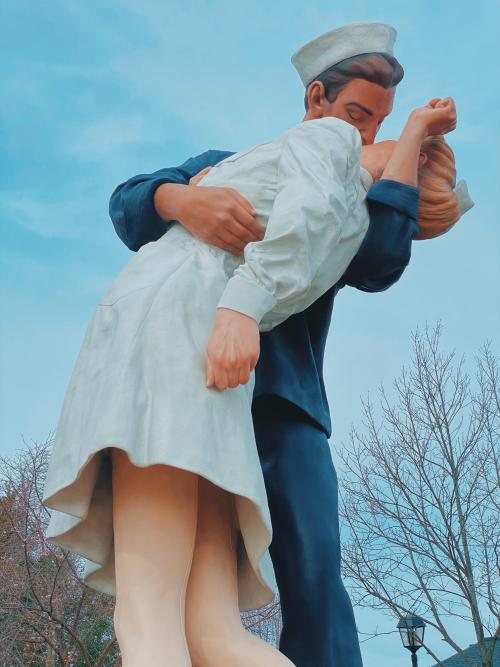 Made of cast bronze, the statue represents the iconic photograph of a soldier in New York City on Aug. 14, 1945, embracing a nurse and celebrating the day World War II ended. Many couples have stood under the statue on the lawn of Alamance Arts and reenacted the classic moment in history.
In a Time News article, Cary Worthy, director of Alamance Arts, said that he's hoping the sculpture will serve as a way to not only acknowledge those who have lost their lives in battle, but to honor those who are serving in the military today.
"The fact that this year is the 75th anniversary of D-Day figured into this as well," Worthy said in the article.
Embracing Peace has been displayed in many States and countries, from New York City to Rome, Italy. 
The detail and movement in the statue is captivating and you won't want to miss viewing it while it's here.