Start your brewery tour in Burlington, at Burlington Beer Works. Burlington Beer Works is founded around the idea of "truly local" beer. All of the  Burlington Beer Works beers are crafted locally and brewed on site, with inspiration from local home brewers. The beers change frequently depending on what local ingredients are in season, so you'll always find something interesting on tap.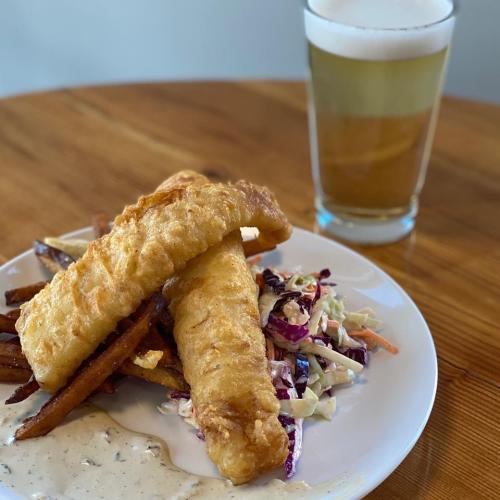 The beers range from soft amber ales to hoppy IPAS, American Porters and some unique flavors as well, such as a peach Berliner Weiss. The brewery is located inside a two-story renovated space in downtown Burlington. The restaurant and brewery are located on the first floor. Patio seating is available, weather permitting, and is a great place to enjoy your tasting and appetizers.  Burlington Beer Works partners with local farms so the food is always in season and delicious. Try a charcuterie board with your tastings and don't miss the house made pimento cheese and bacon jam. 
Head up the road to Graham and stop in at Forgotten Road Ales. Forgotten Road Ales is a small craft brewery started by a husband and wife team,  Ben and Janee Farrar, who in their words are "living our dream." After Ben returned from a deployment in Afghanistan, he dreamed about opening a brewery after being a home brewer for several years. He and Janee both became certified Cicerones and Forgotten Road Ales was born. 
You'll have several delicious varieties of beer to choose from, from an Irish Stout to Dry Hopped Pi. Enjoy a bite to eat from one of the exciting food trucks stopping by. Check out their Facebook page to find out when these trucks will be at the brewery and what's available. On a sunny day or cool evening, sit outside on one of the picnic tables on their outdoor patio and bring your dog. They even have a Dog Social on the 2nd Wednesday of every month! Bring your furry friend, sip a beer and enjoy a relaxing afternoon at Forgotten Road Ales. 
 Haw River Farmhouse Ales is situated right in the heart of Saxapahaw which is a fun and charming historic mill town. Haw River Farmhouse Ales is a family owned brewery and loves to share their creative and eco-friendly practices.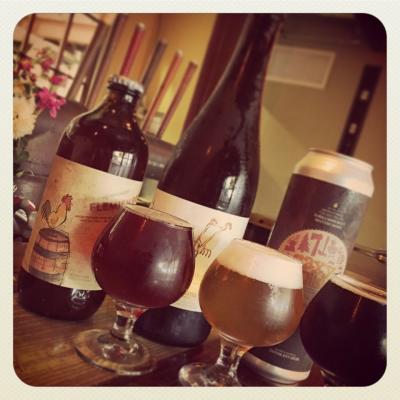 Haw River Farmhouse Ales prides itself on being sustainable and socially responsible. They utilize solar panels and geothermal heating to control the temperature in their tasting room. The brewery uses as many local ingredients as possible and believes this gives their beer that special quality. Haw River Farmhouse Ales houses a 10-barrel system that allows them to get creative with hops, malts, different yeasts and tons of fresh, local ingredients from their Farmland Exchange Program, in which they work alongside local farmers to grow certain ingredients they use in their ale. 
Some of the beers you can choose from include a Belgian oatmeal pale ale, a nutty chocolate "breakfast dubbel" and many sour beers which are a local favorite. Come by for a tasting and see why Haw River Ale's distinct personality makes it a must see and must taste on your Alamance County Beer Tour.