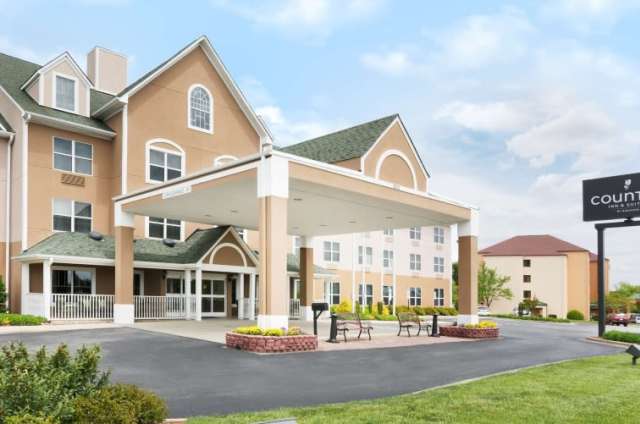 Country Inn & Suites by Radisson Burlington/Elon, NC Wins 2020 TripAdvisor Travellers' Choice Award 
Country Inn & Suites by Radisson Burlington/Elon, NC announced it has been recognized as a 2020 Travelers' Choice Award winner. Based on a full year of TripAdvisor reviews, award winners are known for consistently receiving great traveler feedback, placing them in the top 10% of hospitality businesses around the globe. 
"Providing a safe, comfortable and memorable experience for our guests throughout their stay is our top priority," said General Manager, Cara Cunningham. "We are incredibly honored to receive the 2020 TripAdvisor Travellers' Choice Award, as our dedicated team members continue to go above and beyond to embrace our Yes I Can!  service philosophy." 
"Winners of the 2020 Travelers' Choice Award should be proud of this distinguished recognition," said Kanika Soni, Chief Commercial Officer at TripAdvisor. "Although it's been a challenging year for travel and hospitality, we want to celebrate our partners' achievements. Award winners are beloved for their exceptional service and quality. Not only are these winners well deserving, they are also a great source of inspiration for travelers as the world begins to venture out again." 
About Country Inn & Suites by Radisson 
Country Inn & Suites by Radisson is an upper midscale hotel brand, inspired by a sense of belonging, community, and shared experiences. Country Inn & Suites by Radisson creates modern country warmth through inviting design, products, and services, so that all guests feel welcome and important. Signature brand amenities include free Wi-Fi, complimentary hot breakfast, and fitness center. Guests and professional partners can enhance their experience with Country Inn & Suites by Radisson by participating in Radisson Rewards, a global loyalty program offering exceptional benefits and rewards.  
Country Inn & Suites by Radisson is a part of Radisson Hotel Group, which also includes Radisson Collection, Radisson Blu, Radisson, Radisson RED, Park Plaza and Park Inn by Radisson, brought together under one commercial umbrella brand Radisson Hotels.   
For reservations and more information, visit: 
https://www.radissonhotels.com/countryinn  
Instagram: https://www.instagram.com/countryinn/   
Twitter: https://twitter.com/countryinn  
Facebook: https://www.facebook.com/countryinn/   
About TripAdvisor 
TripAdvisor, the world's largest travel platform, helps 463 million travelers each month make every trip their best trip. Travelers across the globe use the TripAdvisor site and app to browse more than 860 million reviews and opinions of 8.7 million accommodations, restaurants, experiences, airlines, and cruises. Whether planning or on a trip, travelers turn to TripAdvisor to compare low prices on hotels, flights and cruises, book popular tours and attractions, as well as reserve tables at great restaurants. TripAdvisor, the ultimate travel companion, is available in 49 markets and 28 languages. 
Media Contact 
Kathleen Dukeshire-Geoffrion, Director of Sales  
336-584-1115